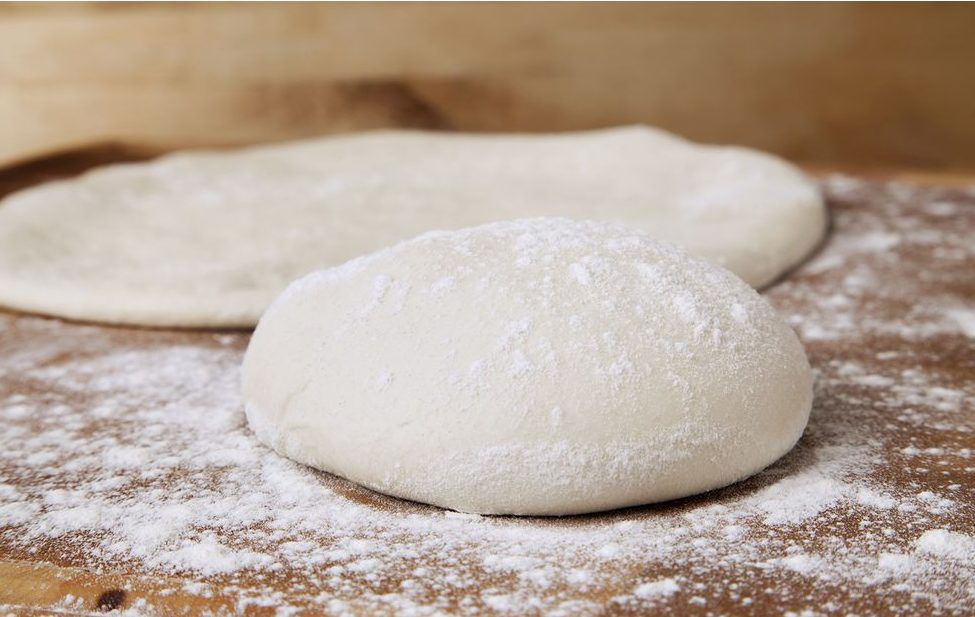 3/4 cup (175 mL) warm water (100°F/38°C)
1 tbsp (15 mL) granulated sugar
1 pkg (8 g) instant yeast
2 tbsp (25 mL) extra-virgin olive oil
1 3/4 cups (425 mL) all-purpose flour
1 tsp (5 mL) salt
All-purpose flour, optional*
Method:
Combine warm water and sugar, stirring to dissolve. Sprinkle yeast on top. Let stand until foamy, about 5 minutes. Stir yeast mixture. Drizzle in oil and stir to combine. Place 1 3/4 cups (425 mL) flour and salt in a food processor fitted with a dough blade; process to combine. Add yeast mixture and process just until dough comes together and forms a ball, about 1 minute. Dough will be soft. If dough is too sticky, add additional flour, 1 tbsp (15 mL) at a time, and process until dough comes together and forms a ball. Using greased hands, shape dough into a ball. Dough may be prepared to this point and frozen in an airtight container. If frozen, thaw dough in refrigerator before proceeding. Transfer dough to an oiled bowl; turn dough to coat with oil. Cover with plastic wrap. Let stand for 5 minutes if fresh and 15 minutes if thawed from frozen before rolling out.
Yield: Makes enough dough for 1 large or 2 small pizza(s).
Need some supplies to make your own Pizza Dough? Check out the Giovanni's Gift Shop
JOIN A MARKETPLACE WHERE LOCAL BUSINESS IS THE STAR!
Need some extra help or have questions on how to get started? 
Fill in your details and one of our representatives will be happy to assist you