Op-Ed: The impact of Covid-19 lockdowns on small businesses continues to be devastating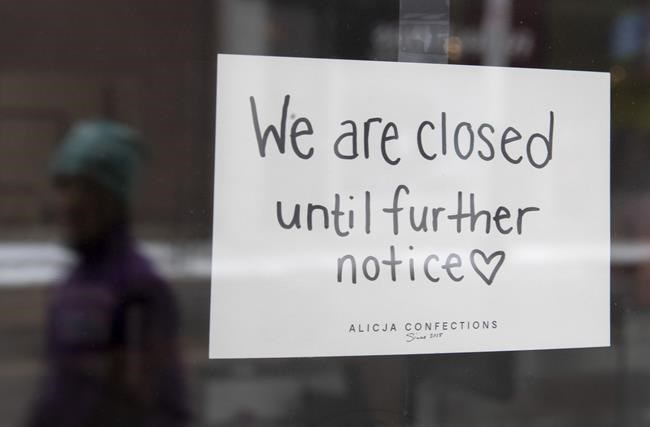 The impact of the Covid-19 lock-downs on small businesses continues with devastating results. Everything from restaurants to gyms have been affected, sparing no small business. These lock-downs affect not only the business owners and their families, but also the fabric of entire communities. Community members depend on small business owners for products, services and social contact which provide the base for economic stability and general well being.
In addition, many small businesses are unable to financially prioritize the general maintenance and repair of their properties while they struggle for survival.  Kasper Makowski, the founder of Superiors Interior Renovations in Sault Ste Marie, has seen this firsthand as it directly impacts his clients, and also his business.  He points out that businesses and business owners are facing pressing financial challenges and predicts an exacerbation of financial issues as governmental priorities shift away from small business, families, community diversity, and the stability that they provide.
Makowski has found that some businesses, including local restaurants, have turned down the heat to minimize expenses while they have been temporarily closed due to lock-downs. He pointed out that in the winter this can lead to condensation, infestations, mold, property damage, and frozen water pipes causing significant damage.  As it becomes more apparent that the lock-downs will continue throughout 2021, Makowski predicts that struggling businesses will fall even further into disrepair.
It has now been over a year since Ontario reported its first case of the Coronavirus.  "We need to stop operating from a place of fear and start from a place of hope and common sense. I don't want to see any businesses close." Makowski said. He also expressed that in his role in serving the community as a contractor, he is limited in what he can accomplish.
The Sudbury-Algoma and Sault Ste. Marie region faces challenges like any other region. However, the solutions to those challenges must be tailored to this specific region. "ONLY the community members really know what's best for the community" Makowski says. Makowski wants to encourage people in this region to get involved in shaping the policies affecting all community members.
JOIN A MARKETPLACE WHERE LOCAL BUSINESS IS THE STAR!
Need some extra help or have questions on how to get started? 
Fill in your details and one of our representatives will be happy to assist you