Even more dining options now available on the Algoma Marketplace!
Welcome – to the fastest growing online marketplace in the Algoma region.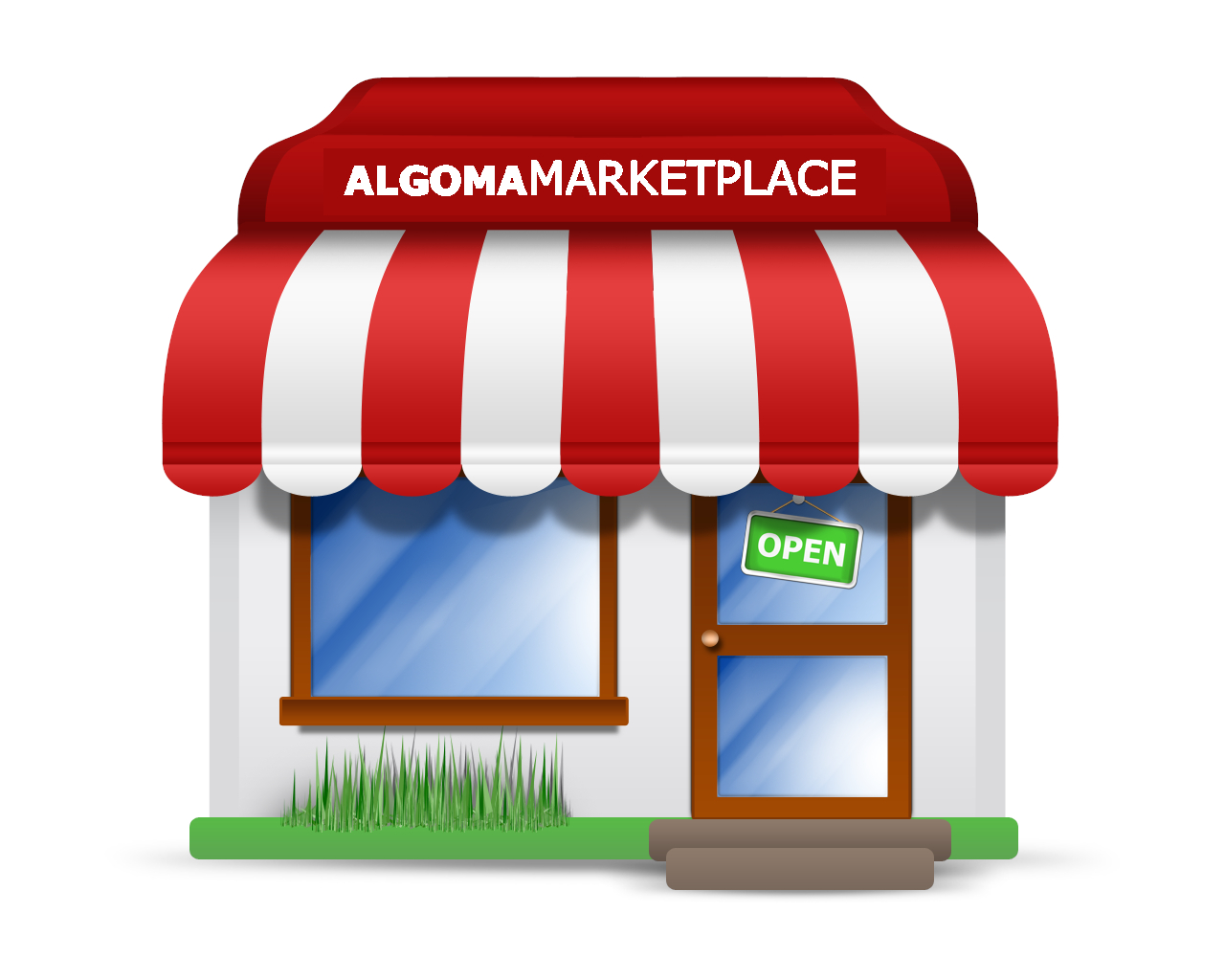 It's now even easier to support our local eateries through pickup and delivery options available on the Algoma Marketplace (AMP). Best of all, by ordering local you are helping to maximize our economy's recovery with every dollar spent further impacting businesses another 8 times over.
The Algoma Marketplace is excited to welcome Gliss Restaurant, Montana's Bar & Grill, Johnny's Chophouse & Bar and Giovanni's Italian Restaurant to our own local platform. Best of all, if you can't decide where to order your next meal, feel free to spread your purchase across a number of eateries in the same transaction!
For those who haven't had the opportunity to browse the dining options available on the Algoma Marketplace, what are you waiting for? Check out these amazing menus on AMP:
Little Caesars

Chuck's Roadhouse Bar & Grill

Montana's Bar & Grill

Johnny's Chophouse & Bar
Coming soon…
Burger Don
Fratelli's Kitchen
Shabby Motley
What is the difference between the Algoma Marketplace and other ordering options like UBER Eats and Skip the Dishes?
In one word… SIGNIFICANT! The Algoma Marketplace is a completely local platform which was developed to help our local businesses and community during the current pandemic. Unlike the big guys, the only portion of each purchase which leaves our community is the merchant credit/debit card processing fee which amounts to 2.9% + $0.30 per transaction. A small percentage is paid to AMP to help support development and overhead, but this pales in comparison to the 14-30% the other "big guys" take.
If anyone is familiar with the food service industry at all, you already know that most restaurants simply do not operate with margins anywhere near the fees the "big guys" are demanding. The result, prices are often significantly higher for items ordered through these larger platforms compared to the menu prices we have all become accustomed to.
Although many restaurants are attempting to consume a portion of these fees in their margins, it ultimately lands on our plates (pun intended) by way of noticeably higher prices. In addition, we can pretty much say for certain that the "big guys" also won't be stepping up to sponsor your son or daughter's amateur sports or school fundraising efforts anytime soon!
Online shopping is here to stay and this pandemic has thrust us all towards a completely different norm. We can all do our part to help local businesses which are the backbone of our communities and economy.
Will there be an AMP app available soon to make it even easier to support local?
Our development team is currently in final testing of the next version of the AMP platform which should be released in the coming week. As part of this next version, we are working feverishly on the development of both an iOS and Android apps for AMP. Stay tuned… it's only going to get better moving forward!
On behalf of the local AMP development team and our local vendors, we sincerely appreciate the overwhelming support we are seeing from our community and so appreciate all the feedback we've received to date, and look forward to receiving any more that you all can offer up.
JOIN A MARKETPLACE WHERE LOCAL BUSINESS IS THE STAR!
fill in your details and one of our representatives will be happy to assist you